Everyone wants to make their business concept work. You probably have many ideas forming in your head. It is hard to decide which of those ideas are the best. Many will end up choosing a concept without thoroughly poring over it. Here are helpful questions that can help you determine if your business concept is viable📈.  If your answers to the following questions are a "yes," then your idea will likely be a success.
Are you committed?
Starting a business is never easy. You should be prepared to face challenges and difficulties along the way.  It is not easy to overcome🏃 challenges. If you are not committed to making your business work, your business is bound to fail. You should be passionate about your business. If you persevere, no hurdle can ever stand in your way😉.
Does it cater to the consumer's need?
Your product should satisfy the needs and wants of your target market. You have to think of a market that will need and patronize your product. Furthermore, you have to put yourself in their shoes👞. Explore your target market's usual activities. Note down their problems or frustrations as well. The product or service you have should make things easier⏩ for the consumers. The crucial part of the idea should be to create a product that your consumers will want to purchase💵.
One effective way to research💡 about your consumers would be to go online and check out what they usually want. You can use the Google Keyword Planner. It is a tool that helps with ads, but you can also use it to know what people usually search for online.
Does the market feel inclined to choose you?
It is necessary that the market you choose will accept✅ your idea.  Get feedback from your potential clients. Find out what they like and what they don't like about your product or service. By doing this, you can get an impartial analysis📝 of how the future clients will react to your product. It makes the transition of the concept into reality smoother and more comfortable.
Do you have competition?
Your market should have a healthy number of competitors.  If you have no competitors, the business concept might be too risky🔥.  There is a high chance that many people have tried and have failed this, or no one has tested it.  Although it does not promise a failing concept, the concept poses a high possibility that the business will need more work👨‍💻. It is best to choose an idea that appeals to many people.  By doing so, your sales are more likely guaranteed💯.
Is there profit in the market?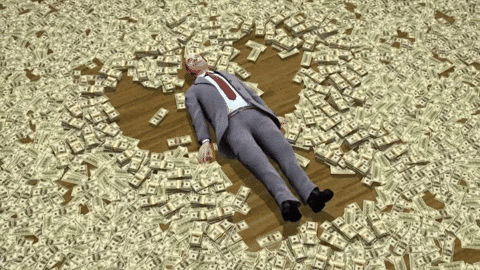 Apart from customers, it is also essential to focus on your competitors as well.  The competitors reflect how profitable📊 the market is. You should check if they make the amount money💰 that you would like to earn someday. There are plenty of ways for you to check how much your competition makes. You can check their website🌐 for testimonies or success stories from their clients.  You can also browse through their records📼 if they are publicly available.  You can go to review sites as well. This way, you will have the view of the consumers and the competition.
Understanding the competition is also an essential part of conceptualizing your business plan. You should analyze the competitor's advantages, threats, weaknesses, and strength. Taking the time to investigate the competition👀 can benefit your business significantly. You can learn from the competition's mistakes and improve them to develop your business better.
Is your product or service better than your competitors?
Your product should stand out from your competitors.  As a result, there will be customers who will continue to patronize your product and mention💬 you to their friends. Your concept should fill in the gap between your business and the market. It does not have to be unique, but it should be better💯 than what your competition can offer.
Here are some of the ways to make your product better than your competition.
The business should be easier to access or to use by your customers. This way, it will give you the competitive edge to reach out to your market quickly. You can make use of social media and mobile apps📱. Instead of your customers going to you, it is you who will be going to them.
Everyone likes to look at beautiful things. Your product should have better quality than your competition. The way a product looks or how you render the service plays a huge part in the consumer's choice.
Bonus Tip
By calculating the business' breakeven point and the number of forecasted sales first, you will see when the company will begin to earn.
By getting software that calculates profit, expenses, and other liabilities, you can efficiently manage the business and be more confident that your business idea will work.
Check out Y Combinator for more great advice. They are opening their startup school so check it out!
YC Startup School is back, with grants this time! https://t.co/Rzv5ZIoSVa Get advice and join a community. Run by @nolimits @gralston and @svkpham.

— Sam Altman (@sama) July 18, 2018